Flaming Beauty: Facts About the Flame Angelfish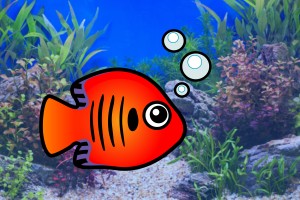 The Flame Angelfish is a vibrant and captivating species popular among marine aquarium enthusiasts. Here are some fun facts about this striking fish:
Vivid Coloring: The Flame Angelfish sports fiery orange-red colors with deep black vertical stripes and blue-tipped dorsal and anal fins. Its vibrant colors make it a standout in the aquarium. Males typically have a brighter color than females.
Pacific Native: This angelfish is native to reef habitats in Oceania, and is common around these islands: Marshall; Line; and Cook.
Dietary Preferences: In the wild, the flame angelfish primarily feeds on algae. In captivity, it's important to provide a varied diet that includes marine algae, high-quality angelfish preparations, mysis or frozen shrimp, and other meaty items.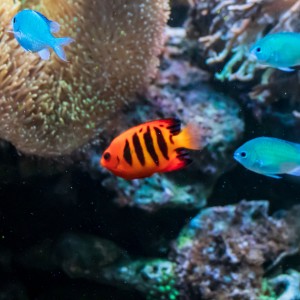 Size: Flame angelfish are relatively small, reaching lengths of up to 4 inches (10 cm) when fully grown.
Long Lifespan: With proper care, a flame angelfish can live for up to 7 years or more in captivity.
What's In a Name: Other names used to describe the Flame Angelfish include Flame Angel, Flaming Angelfish, and Japanese Pygmy Angelfish.
The Flame Angelfish's mesmerizing appearance combined with its spirited personality makes it a favorite among marine aquarists and fish-seeking scuba divers alike. However, like all marine fish, they require meticulous care, stable water parameters, and a well-maintained environment to thrive.